Product Focus - 99 Series Magnetic Rear Lamp Trailer Wiring Kit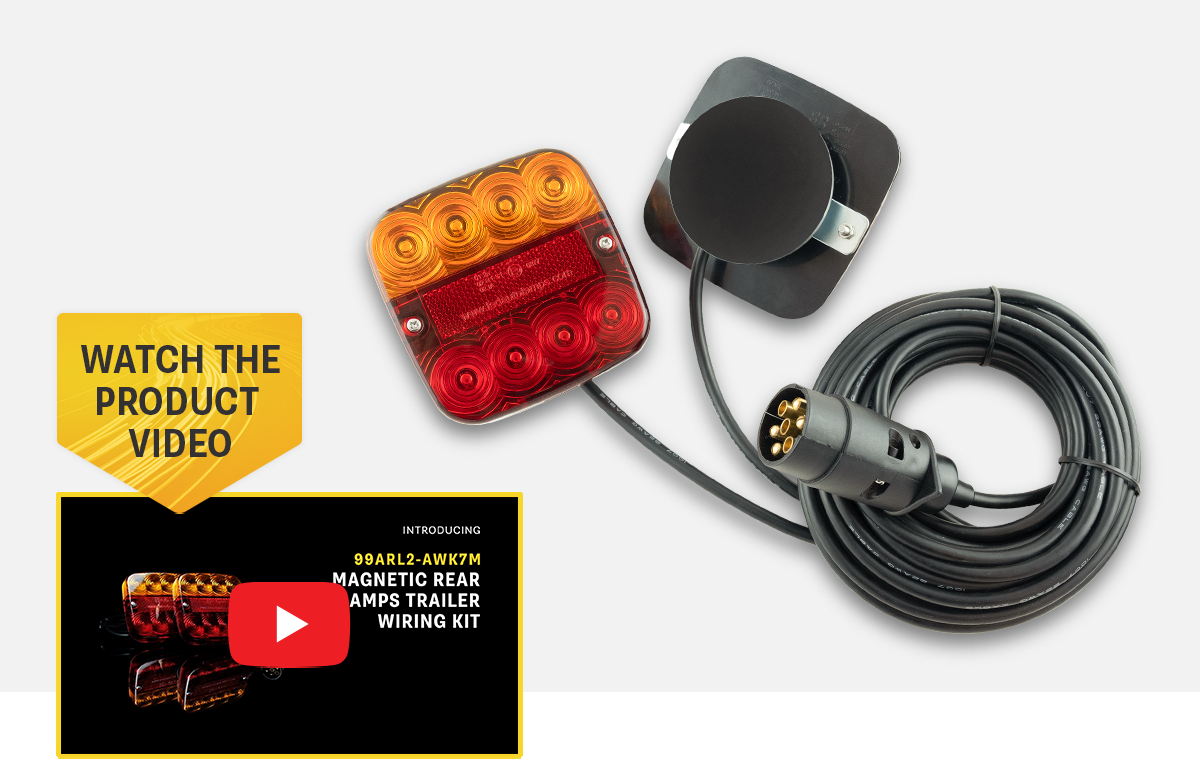 LED Autolamps 99 Series Magnetic Rear Lamp Kit is ideal for agricultural trailers and machinery. The 99ARL2-AWK7M is a twin rear lamp, temporary trailer lighting system designed to be highly functional with minimal installation effort.
The kit offers ECE approved Stop, Tail, Indicator, License Plate and Reflector functions alongside powerful magnetic heels for quick mounting, a 7m sheathed cable and a 7-pin trailer plug connector.
The 99ARL2-AWK7M kit is IP67 rated - 100% waterproof from lamp to plug - ensuring superior durability and a long product life span. This is backed up with a 3 year warranty and easily replaceable kit sections thanks to a modular push-fit system.
The 99ARL2-AWK7M Magnetic Rear Lamp Trailer Wiring Kit is 12 Volt only. These kits are in stock now and available for order - get in touch today to purchase stock.

Visit our website for more information (www.ledautolamps-uk.com), or contact us for details on your nearest LED Autolamps lighting distributor.