NEW Product Release - 99 Series Magnetic Rear Lamp Trailer Wiring Kit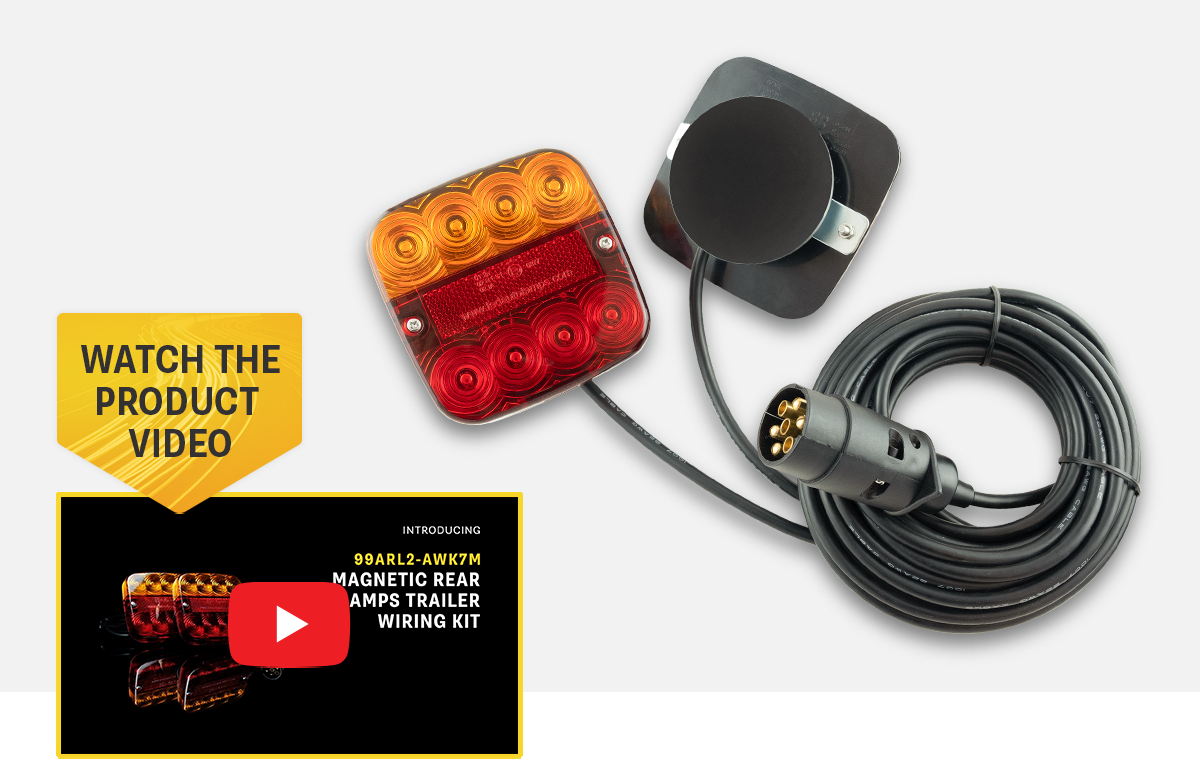 LED Autolamps is proud to announce the launch of our first Magnetic Rear Lamp Kit - ideal for agricultural trailers and machinery. The 99ARL2-AWK7M is a twin rear lamp, temporary trailer lighting system designed to be highly functional with minimal installation effort.
Full ECE approval ensures your vehicle will be safely illuminated in compliance with European road regulations.
This exciting new product maximises the practicality of temporary use, with fast, hassle-free installation. To achieve this, the 99ARL2-AWK7M has been fitted with powerful magnetic heels for quick mounting, a 7m sheathed cable and a 7-pin trailer plug connector.
The 99ARL2-AWK7M has not compromised any of the 99 Series features to accommodate for this added functionality. All lamps in the 99 Series benefit from great durability, thanks to toughened, high-quality materials. Featuring an IP67 ingress rating, the kit is 100% waterproof from lamp to plug!
This kit's unique push-fit modular system allows individual sections to be easily replaced if damaged - maintaining the harness integrity and ensuring a long product life.

These palm-sized units are lightweight and compact but certainly pack a punch, housing 8 powerful LEDs to perform the ECE approved Stop, Tail, Indicator and License Plate functions. The 99 Series even house a built in reflex reflector.
Utilising the latest LED technology, the 99 Series offer far superior energy efficiency when compared with traditional automotive lamps, producing extremely low current draws. This also minimises the risk of electrical malfunction, vastly increasing the life expectancy of the lamps.
The 99ARL2-AWK7M Magnetic Rear Lamp Trailer Wiring Kit is 12 Volt only and comes with a 3 year warranty. These kits are in stock now and available for order - get in touch today to purchase stock from the first batch.