Product Focus - EQBT Series R65 Approved LED Lightbars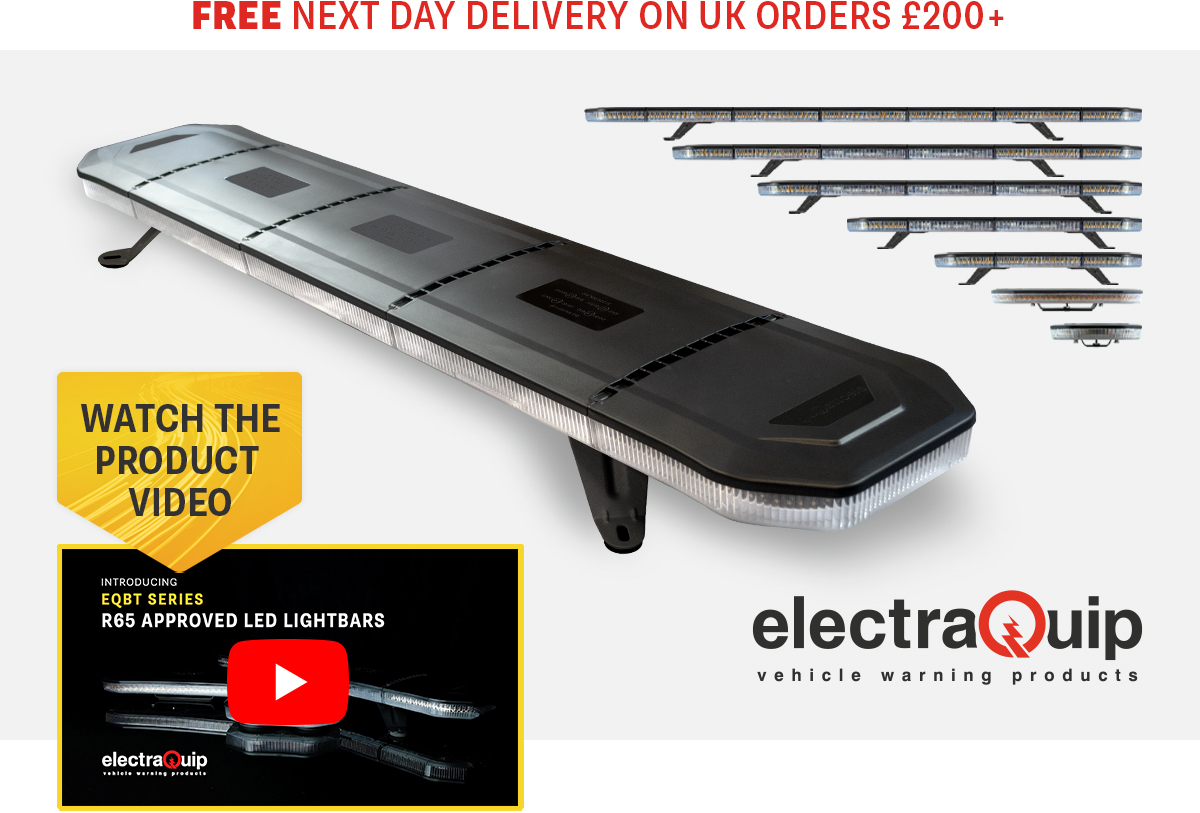 Designed and manufactured exclusively by LED Autolamps as part of the industry-leading electraQuip warning products brand, the EQBT Series LED Lightbars are among our fastest selling products.
The EQBT Series LED Lightbars are high-powered, roof-mounted, ECE R65 approved warning lights for use on recovery, construction, agricultural and other specialist vehicles.
With a range of 15 products, ranging from 1ft to 5ft, the EQBT Series offers a lightbar solution for any size vehicle from hatchback to HGV.
The EQBT Series Lightbars are constructed using highly durable polycarbonate for impact resistance and an extended product lifespan.
Certified IP67 for ingress protection, the EQBT Series are 100% waterproof for resilience in tough weather and also come with a 2 year warranty.
The EQBT Mini-lightbars (EQBT251 & EQBT417) are lightweight and highly-powerful - approved to ECE R65 Class I - and are available with single-bolt or magnetic mounting bases.
The EQBT251 is also available in an R10-only version, making this product superb value for applications where R65 is not required.
EQBT Series mini lightbars have 18 selectable flash patterns.
The larger EQBT lightbars (EQBT862 and upwards) are available in fully populated or end-module-only versions.
'Fully populated' lightbars offer 10 selectable flash patterns including rotating, single, quad and quint, and utilise the full length of the bar for maximum illumination.
'Ends-only' lightbars offer an economical alternative, with active modules positioned only at the ends of the bar. This creates a different flashing style which can be synchronised or flash-alternately from end-to-end - allowing for highly effective 360° visibility at a great value.
Visit our website for more information (www.ledautolamps-uk.com), or contact us for details on your nearest LED Autolamps lighting distributor.